About Us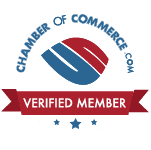 Kritter Kookies/Family Pet Pantry bakery began in 1992 with the idea of developing an all-natural, healthy pet treat with no preservatives, additives, or flavorings. 31 years ago, this idea was groundbreaking and there were not many choices for healthy pet treats. Thus became the creation of Smackin' Snax. Only the best and highest quality ingredients are used in our recipe, and there are only 6 of them!  You can go to your local grocery store and buy them: chicken or beef liver, whole grain wheat, oat flour, rye flour, canola oil and eggs. 
We want our customers to know that if they see the name Family Pet Pantry or Smackin' Snax they can trust our product to be healthy and safe for their pet.
Smackin' Snax treats are available at various retail, veterinary and pet service businesses in the Pacific NW, and we are expanding rapidly; we hope to be nationwide by the end of 2023. For an updated list of current retail locations check the "store locations" tab on our homepage.
If you are in a pet-friendly business, Family Pet Pantry makes a sample-treat-pack containing a label with your company's logo and contact information, which is great for advertising!
Thank you for purchasing our dog treats, dogs truly do love them!
We put our heart in every bag ♥
Sincerely,
Renee West - Owner, Manager
Brad West - Owner
Jordan Eggeling - Owner, Bakery Manager
Aubrey West - Owner, whatever's needed!
Justin - Baking and Packaging
Lucy - Baking and Packaging
Kurt - Sales and Baking
Ella - 2-year-old daughter of Jordan & Aubrey.  She just spends her time looking cute.